Keep Your Employees Safe!
Porta Kleen is the single-source sanitation provider for employees quarantined, locked down or working an outage.
Porta Kleen has built one of the largest international sanitation fleets, specializing in modern restroom trailers, private mobile showers, portable locker rooms and heavy-duty laundry trailers to keep your employees fully safe and functional at the plant or on the jobsite.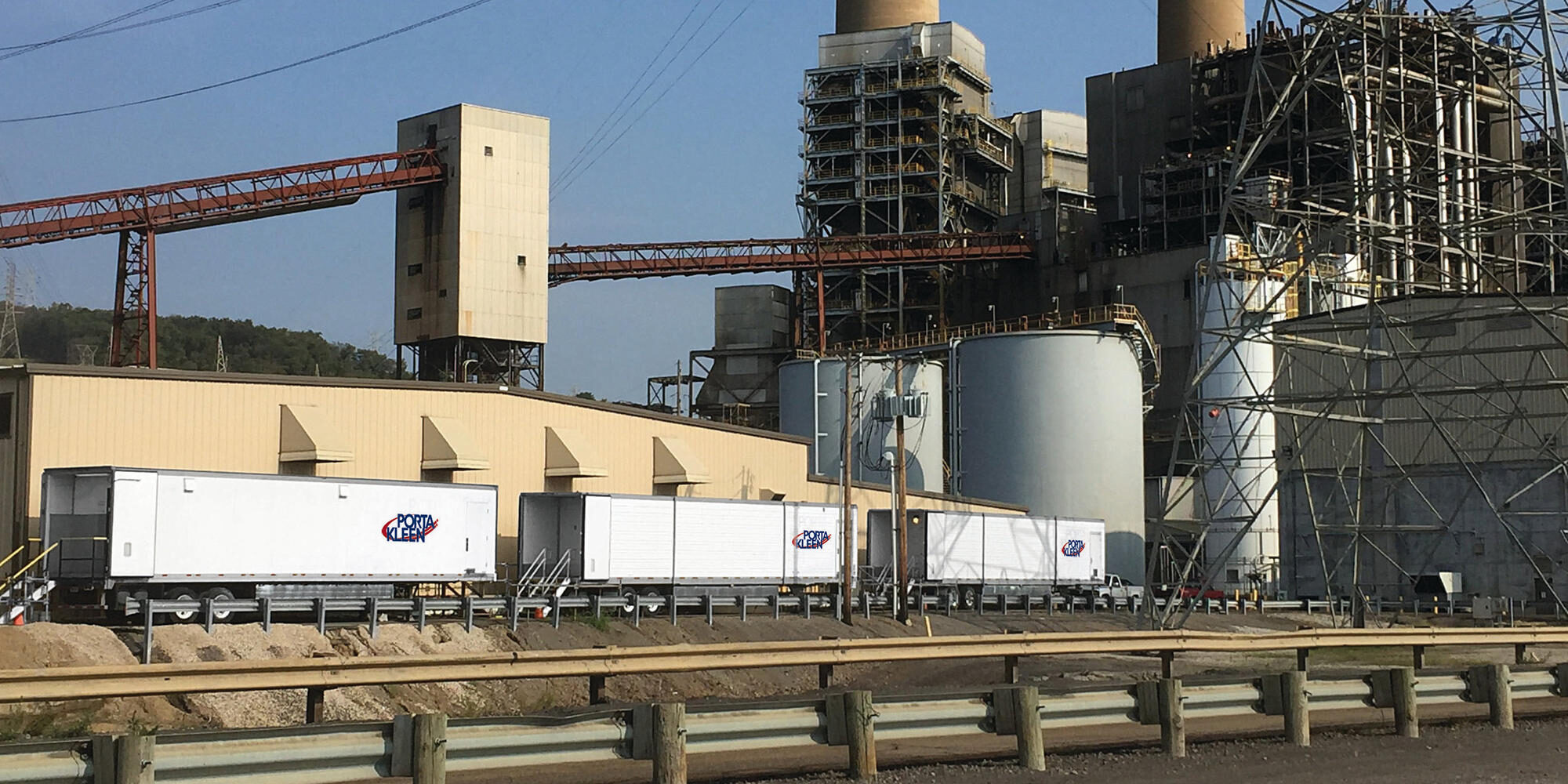 8-12 private shower stalls with curtain closures*
30-48 half lockers with seating bench*
6 sinks with mirrors
Electrical outlets
Urinals and private restroom stalls*
Heating and air conditioning
Propane-fired water heaters
Side-entry and rear-entry configurations available
* features vary by model
Flushing & non-flushing units
Options with HVAC
Models with 2-9 private stalls
Separate sides for Men & Women
Sinks with mirrors (running water models)
Hand sanitizer or soap dispensers
Interior & exterior lighting
* features vary by model
4 sinks w/ soap, mirror & paper towel
3 dispenser hand sanitizer station
LED lighting
Large three-shelf storage area
105° heated water w/ 0.3gal per wash
Up to 600 hand washings per tank
Awning cover above handwash station
Winterization package available
Self-contained freshwater storage &
transfer system
Durable aluminum alloy construction
Low-level light service indicator
Large capacity tank
Extra-large waste tank
Dedicated breakers for pump &
winterization system
Five private rooms sleep two each
Closet space in each bunk room
Two private showers with changing area
Two private restroom stalls
Dual vanity sink with mirror
Washer/dryer set with storage space
Temperature controlled interiors
Six stacked 18-pound Speed Queen
washers & dryers
Stainless-steel trim
Utility sink
Shelf for folding
Rubber non-skid flooring
Waterproof, fluorescent lighting
Seamless, white, Kemlite wall covering