Porta Kleen's Mobile Incident Trailer will keep your employees comfortable and safe while they are able to focus on daily operations. With dedicated workspaces and access to internet with the provided computers and ethernet ports, your team can stay connected and productive.
4 person workspace for briefings & operations
Lockable safe
White board
Scanner, fax machine and color copier
Multiple storage cabinets for office supplies
Kitchenette with fridge and microwave
Digital weather station
Perimeter lighting
Exterior intercom system
Large windows for wide range of view
15000 BTU with heat pump
Construction
Industrial
Military
Disaster Relief and Outreach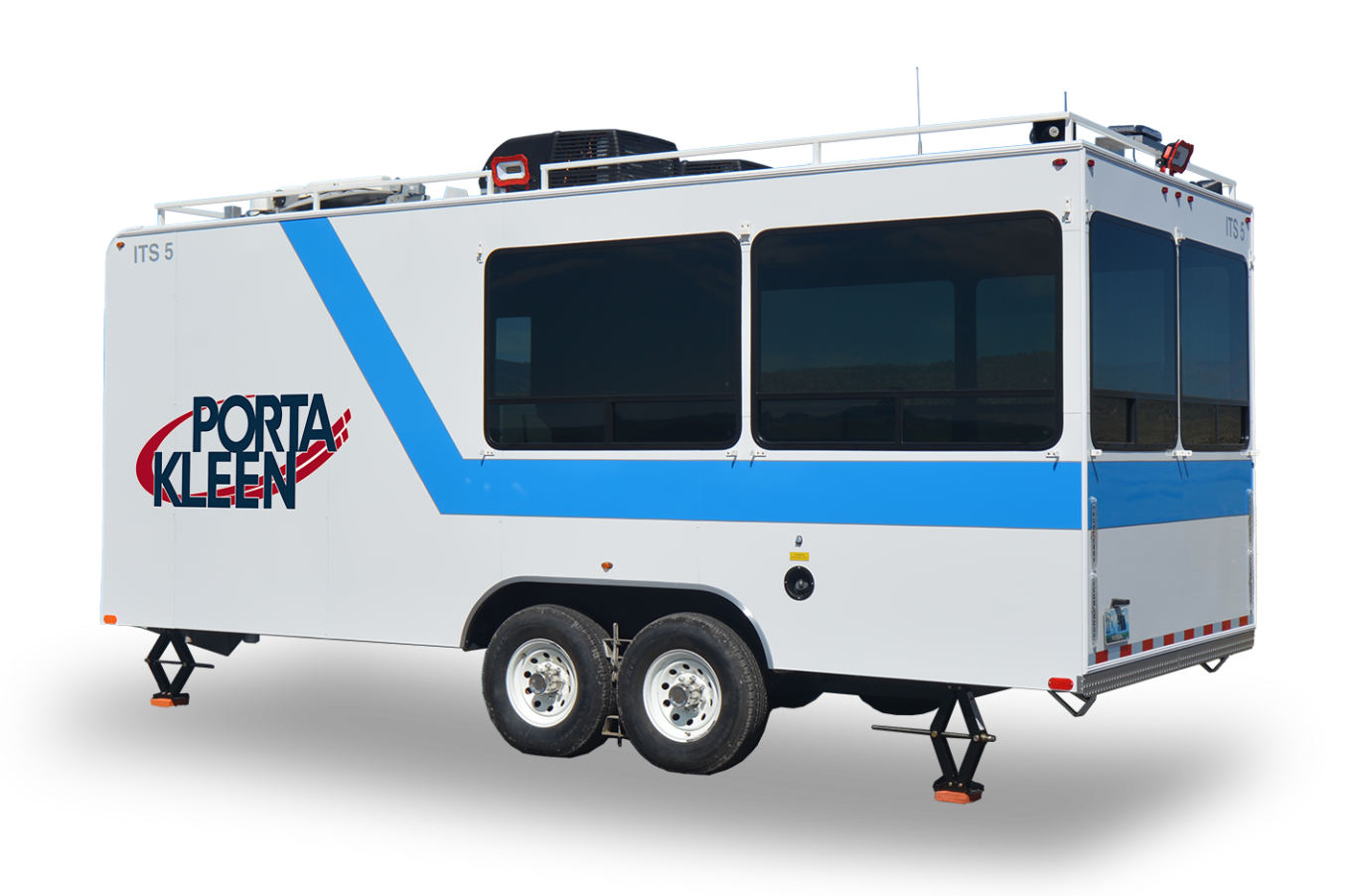 Heat Pump
15000 BTU
Operating Temperatures
-20° to 120°F
-29° to 49°C
Internet Access
Ethernet patch panel
Generator
7 kW Onan
Heating/Cooling
Dual HVAC Units
With a national footprint, we are proud to offer our customers the flexibility to move with their project or event. We service both short term, one location rentals or a long-term, multi-location rental. Our prompt and reliable team of industry experts will assess your needs and deliver a superior product and unmatched customer service from beginning to end.