Porta Kleen's 6-Stall Mobile Shower Trailer is a versatile solution for small events, festivals, and job sites. The trailer is divided into two separate sides with showers and a flushing private stall, easily accommodating both genders.
Two separate Men's and Women's entrances
Three shower stalls with private dressing area and one toilet on each side
Fiberglass stalls with non-skid flooring
Paper towel and soap dispensers
Skylights, interior and vanity lights, and LED exterior lighting
Two sink vanity with electrical outlets on each side
Heated and air-conditioned interior
Propane-fired on-demand tankless water heaters for an endless supply of hot water
Festivals and Concerts
Weddings and Occasions
Disaster Relief and Outreach
Charitable Events
Sporting Events
Government & Municipal
Dimensions
8' x 32'
Electrical Requirements
3-110 VAC 30A single phase
(30' electric cord provided)
Winterization
Additional plug required
Showers
6 private stalls
Bathrooms
2 private stalls
Flushing Stalls
Yes
Sinks & Outlets
4-sinks and 4-outlets
Fresh Water Storage
300-gallon
Black/Gray Water Storage
1,300-gallon
Heat & AC
Heat & AC available
Gender Sides & Entrance
Two genders, side entrance
Water Supply
Garden hose, fire hydrant, or water tank
(100' or 150' hose provided)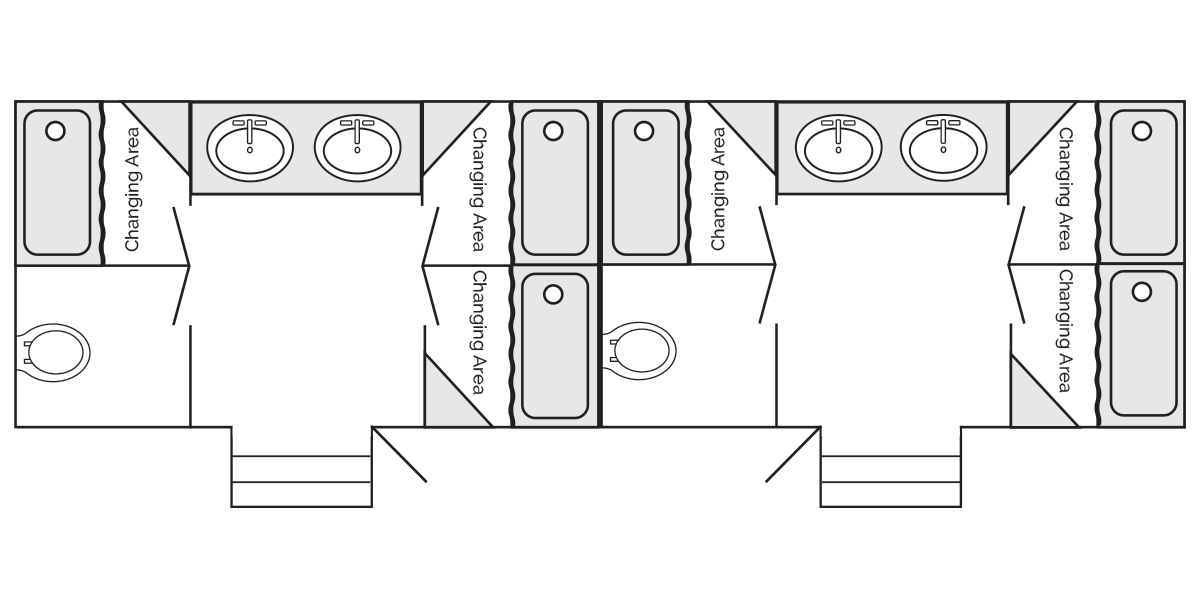 With a national footprint, we are proud to offer our customers the flexibility to move with their project or event. We service both short term, one location rentals or a long-term, multi-location rental. Our prompt and reliable team of industry experts will assess your needs and deliver a superior product and unmatched customer service from beginning to end.